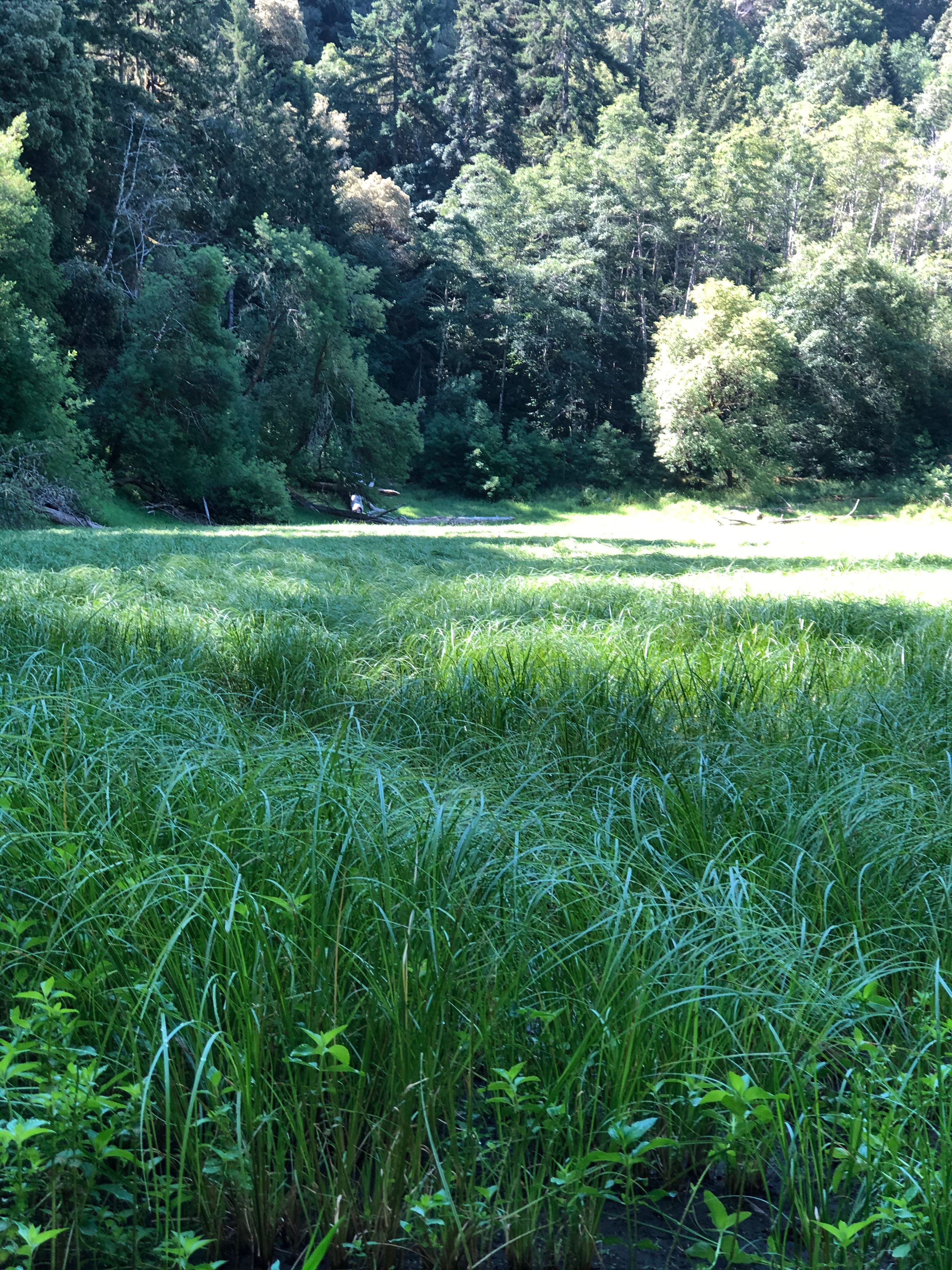 FOR IMMEDIATE RELEASE
Date: January 14, 2020
Raven Ridge - Wild Rivers Land Trust's Newest Conservation Easement
The Wild Rivers Land Trust is thrilled to announce the addition of the Raven Ridge property to their growing list of protected lands on the southern Oregon coast. A conservation easement, donated by a local Gold Beach resident, will protect 40 acres of forest and wetland in perpetuity. On a recent visit to the property the staff of the Wild Rivers Land Trust was astounded to find almost every type of tree that grows in Curry county at Raven Ridge.  Douglas fir, western hemlock, tanoak, madrone, alder, Port Orford cedar, western red cedar, myrtle, Oregon ash, Sitka spruce and even the golden chinquapin are present. The property is bordered by a large stand of old-growth forest, designated as a Late Successional Reserve, and managed by the Bureau of Land Management.
Wetland areas at Raven Ridge include Frog Lake, perched at over 2,000 feet in elevation, which provides habitat for wood ducks, buffleheads, egrets, and herons, rough-skinned newts and several species of frogs. A headwater stream on the property feeds into Indian Creek, a tributary to the Lower Rogue River important for salmon and steelhead.
Conservation easements are a tool used by land trusts to assist private landowners to ensure their land is protected forever. It is a binding legal agreement that creates obligations for a landowner and the land trust to ensure the protection of conservation values. A conservation easement attaches to the deed of a property, meaning it survives transfers of ownership, making easements a powerful method for protecting land.
____________________________________________
If you would like to know more about Wild Rivers Land Trust, visit the website at www.wildriverslandtrust.org, Facebook page at facebook.com/WildRiversLandTrust/ or call the office at 541-366-2130.